Marco Addis – Mr Peak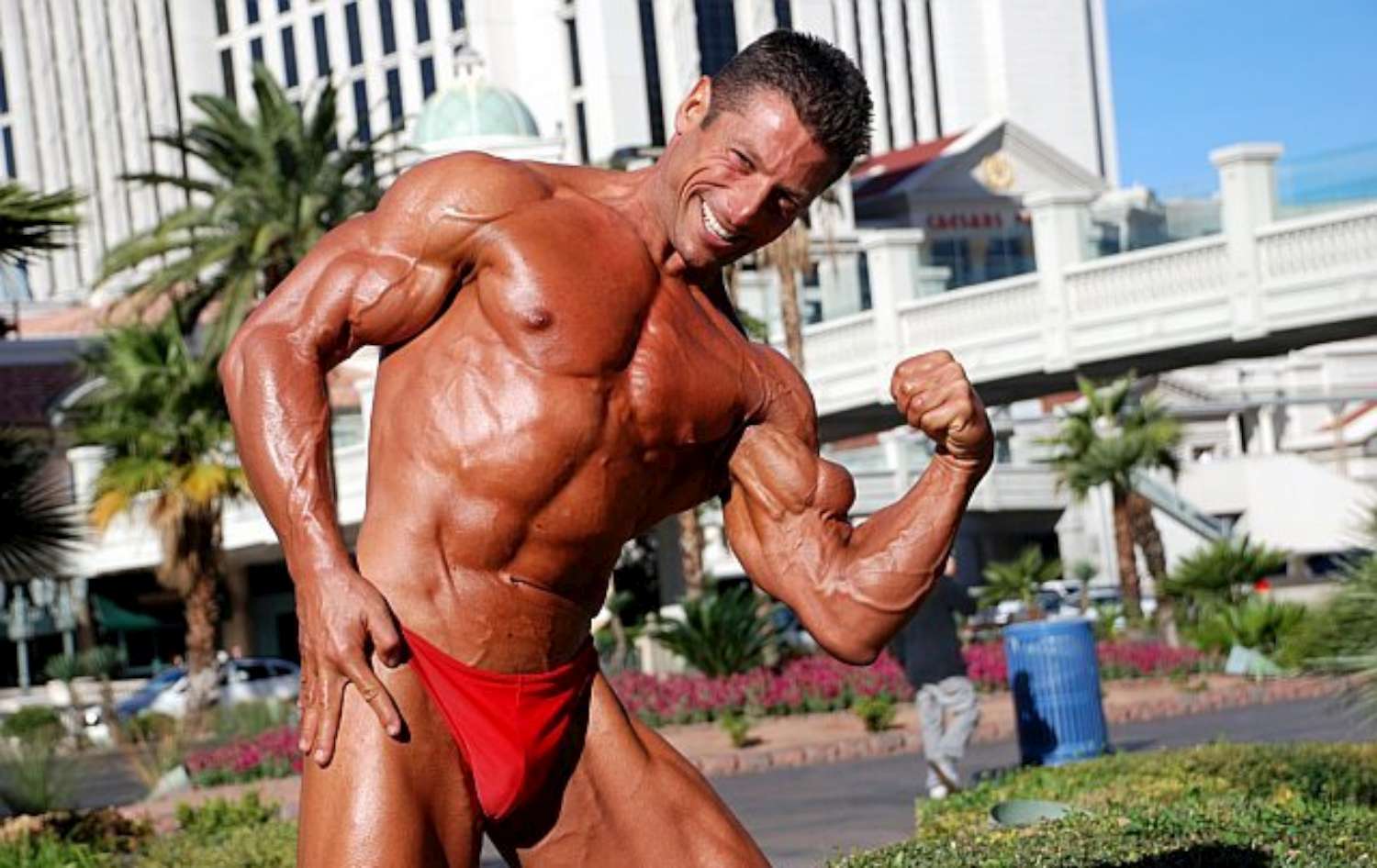 Marco Addis, whose nickname is "Mr. Peak", is an Italian bodybuilder and fitness model. He got his nickname because of his extreme arm definition and crazy split bicep peaks. In addition to killer biceps, Marco has symmetry and proportion, a super smile. He is , stands 5'8" tall, with a contest weight of 198 lbs. and off season weight of 253 lbs. He has a 29.5" waist, 45" chest, 28" quads and 19.5" calves. And his biceps measure 20" in contest condition and 21.5" off season!

Marco has entered several contest, including 8 World Cups , 4 Mr. Universe Championships , 5 Natural Olympia Championships (Australia/USA), and a lot of other competitions around the world. He won 2 world Championship(Los Angeles and Las Vegas) Mr. Universe (Chicago), 1 Master Mr. Universe (Chicago), Natural Olympia (San Diego), Master Mr. Olympia (Las Vegas). He won not just body building titles but also a world championship like muscle model and one Mr. Universe men pysique.

He has a sports background in bodybuilding 27 years (Pro in 3 different federations), Marco started bodybuilding after a judo injury when he was a child 13 years old to rehabilitate his arm. He then started studying nutrition and anatomy, and started training in his home. He built a gym with all the best machines, one of the the first one-on-one gym in Europe: the personal trainer gym. It is now one of the best in the world and the most famous in Europe, hard core with the best equipment. He trained hard and he became an international personal trainer, a Pro bodybuilder, a freelance sports journalist, and a muscle model.

Marco trains with his method one movement system. Marco builds his body like a sculpture, putting the mass only where necessary to have the total perfection! He has some records: leg press 10 reps 800 kg(1765 lbs.), standing alternate dumbbell curl with 45 kg( 100 lbs) dumbbell 16 reps, barbell row ( body at 70°) 200 kg(445 lb) 10 reps, and barbell shrug 350 kg(772 lb) 10 reps. As to nutrition, he takes 40% proteins, 50% carbs,10% fat, and when he increases or decreases the training program, he increases or decreases the calories. Marco does not take steroids and no chemical help, which makes him a world icon for health and natural bodybuilders.

He has had many published articles with photos in magazines. He wrote books with great success le 1000 regole del fitness(italian) 1 ms one movement system (english) His dream is to have just one bodybuilding federation where all athletes are tested, to make bodybuilding like other sports in the Olympic games with an objective and not subjective valuation, and to be the first bodybuilder to win the Olympic games!

Marco Addis was inducted in the Natural Bodybuilding Hall of Fame at the 2017 Natural Olympia in Las Vegas.